Swiss Water Pop-Up Cafe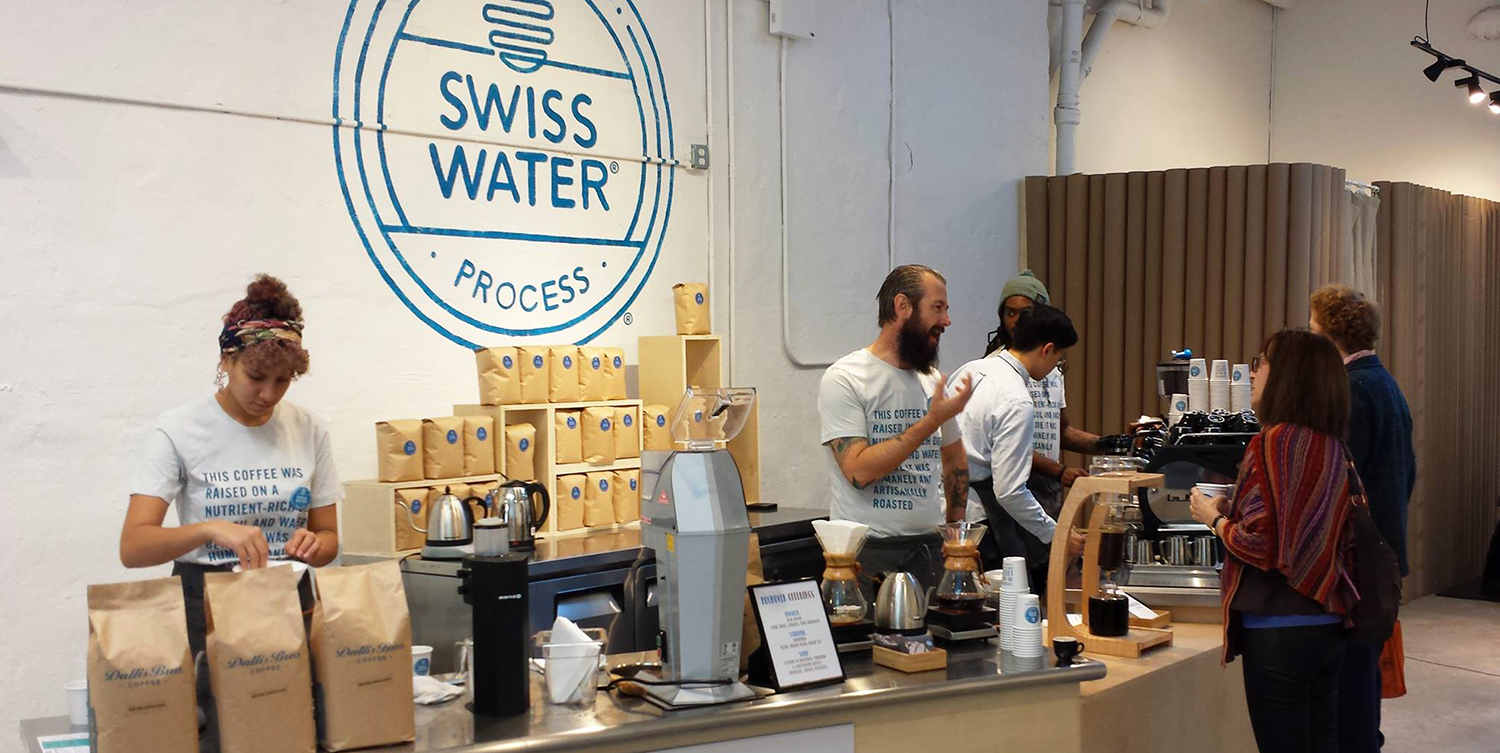 ROLE
---
Art Direction, Creative Concepts, Experiential
How do you break any stereotypes people have about decaf and get them talk about the role decaf plays in the wider coffee world?
With a fresh, engaging series of pop-ups that goes beyond coffee without caffeine and has people exploring a full coffee taste experience.
Services
Brand Strategy                                            Creative Direction
Brand Activations                                       Experiential Marketing Campaign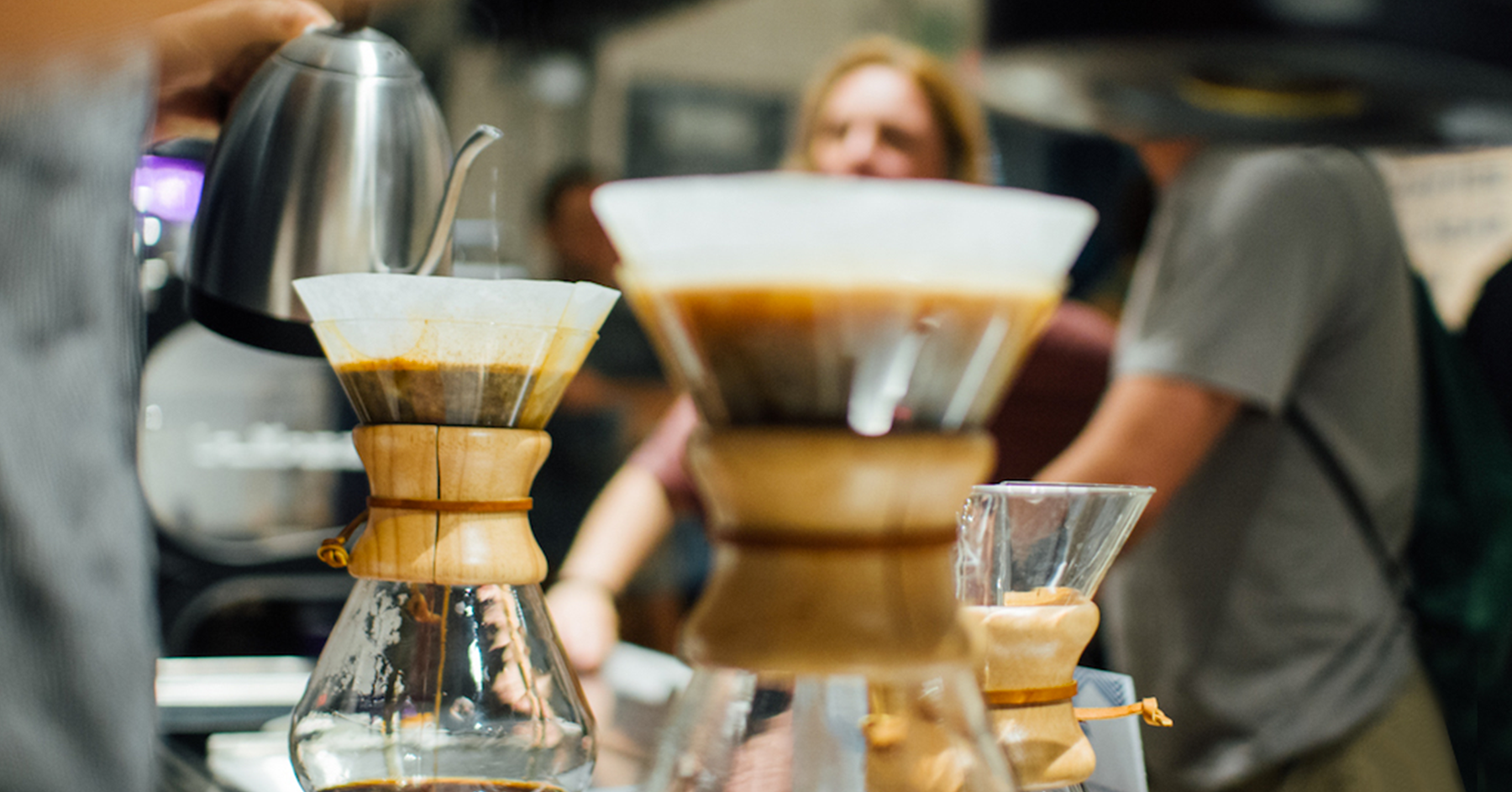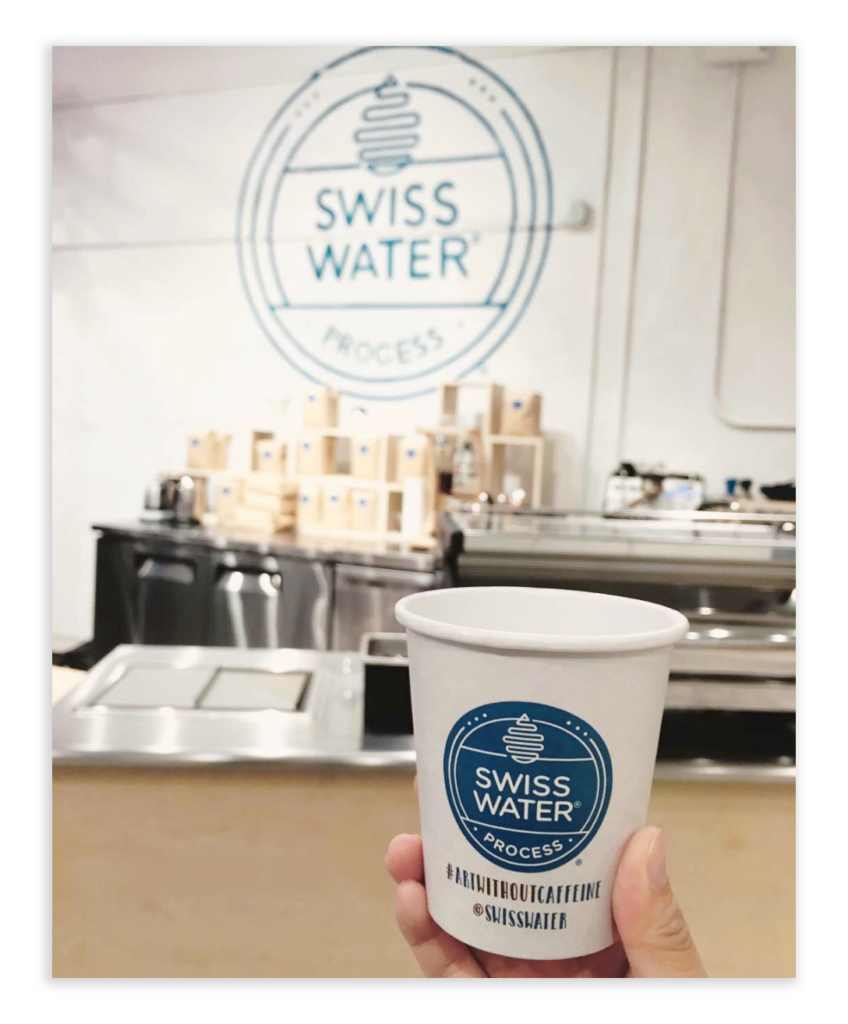 The Challenge

To propel the brand of Swiss Water towards a more positive outlook, we were tasked with creating a concept experience that would get the US excited for Decaf Coffee – encouraging people to experience new ways of drinking and join the network.
Swiss water wanted to show people who don't drink caffeine that they can still enjoy a great tasting cup of coffee, without chemicals.
The Insight
Many people see coffee solely as a source of caffeine to jump-start their morning and see Decaf coffee, which doesn't contain caffeine, has a terrible stigma. With some smart thinking, we knew we could bring people into the discovery of decaf but telling them about wasn't enough – we needed them to experience it.
The Idea
We launched the concept of a Swiss Water caffeine free pop-up coffee shop. This pop up demonstrates everything that Decadent Decaf has been banging on about. Decaf coffee can be amazing tasting if it's high quality. Because all the coffees are 99,9% caffeine free, guests can experience all the complimentary coffee they want without becoming over-caffeinated.
The activation took consumers on a full-service pop-up dispensing fine coffee, completely free of charge, in the form of carefully crafted drinks prepared by skilled local baristas with a backdrop of vibrant art and live music.
Inside the Swiss Water coffee pop up, people where invited to experience "The Art of Coffee Without Caffeine" with a beautiful art wall capturing coffee's journey from crop to cup. Four NY-based artists contributed original art, including the street artist Dasic Fernandéz. 
The Results
+
Brought in over 10,000 visitors who drank over 15,000 different coffee based drinks.
+
Enlarge the concept to other cities and help people discover great tasting decaf
+
International coverage across every platform, it was probably the most talked about coffee story of the year.