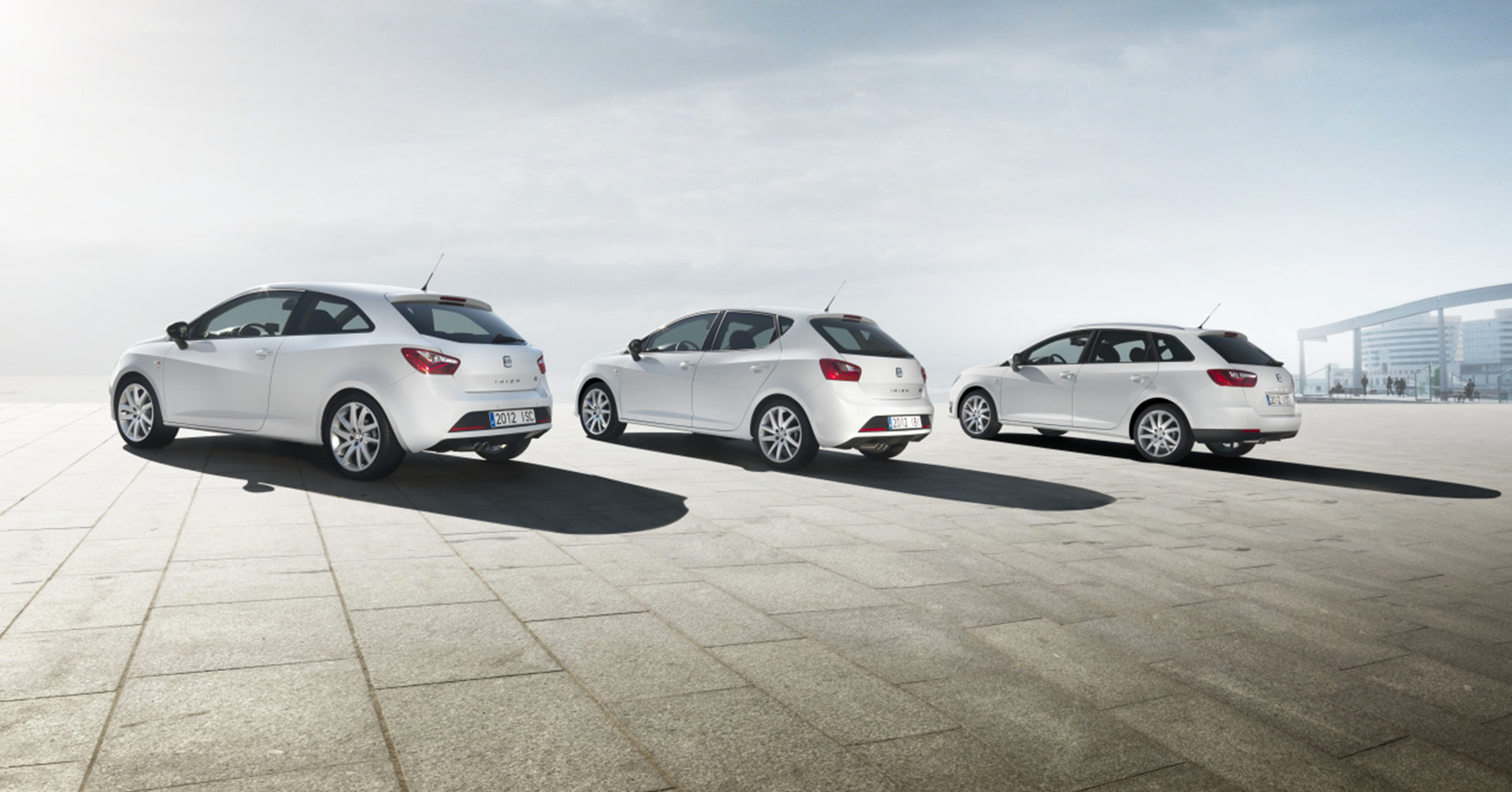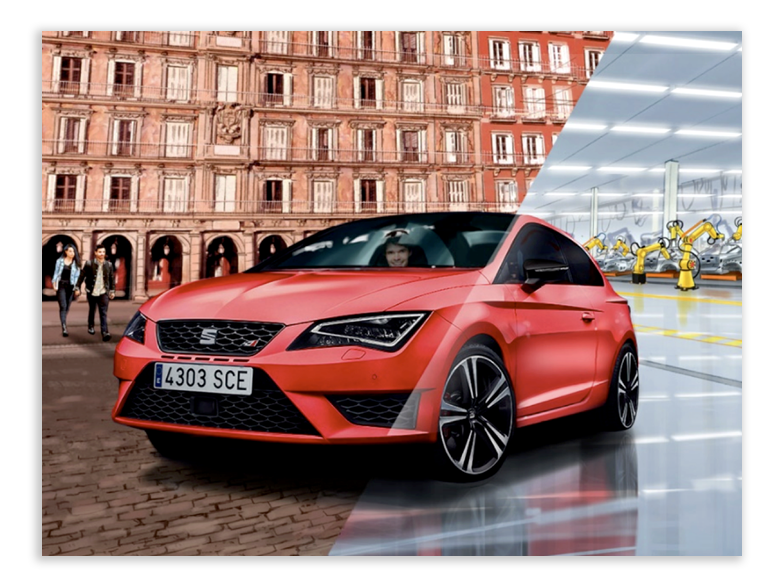 The Challenge
Support the digital launch of the new SEAT Ibiza.
The New: Interior now at parity, marketing beating engines
SEAT:Close the perception-reality gap around reliability with
the perfect combination of "style & substance".
Ibiza: Positioned as the "most sociable space".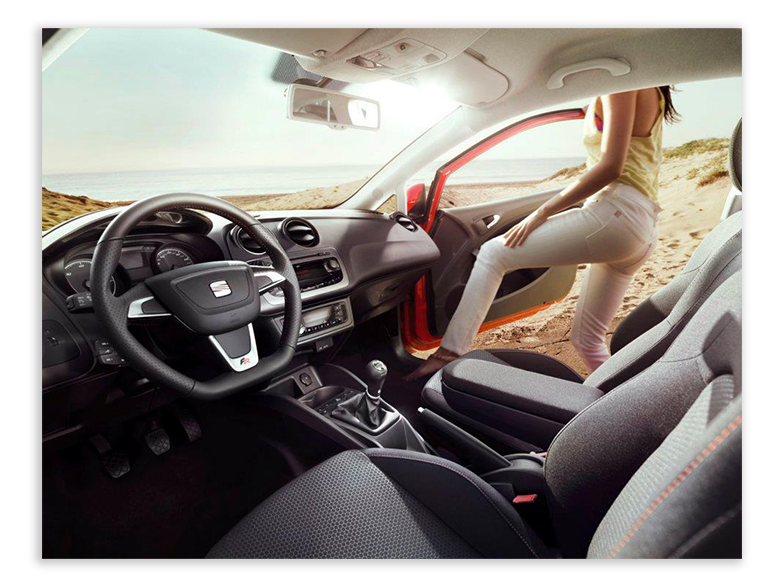 The Insight
Things looks different from the inside of the new Ibiza.
99% of car advertising focuses on the outside of the car and yet
99% of the time you spend with your car will be spent in the inside
Idea: The Perpetual Motion Project
Let's prove the reliability of SEAT by using Spanish design and German engineering to create a perpetual motion art installation made entirely from SEAT parts. A "spacerail" inspire sculpture which utilises SEAT parts to send a ball bearing on a hypnotising circular journey around, across and through the car. Using a camera in the ball bearing, viewers will uncover a new and unique perspective into SEAT's incredible engineering – getting up close and personal with every part of the seat. The perpetual motion project will be put on display at the motorshow, dealership or exhibition – somewhere that people can walk around with and becoming a part of the installation.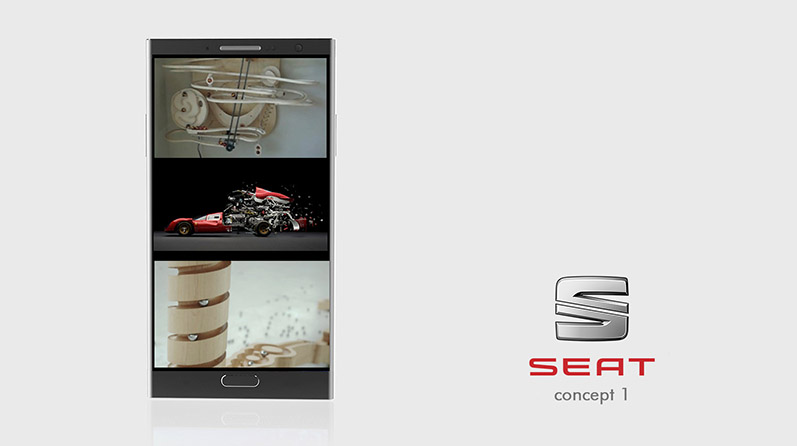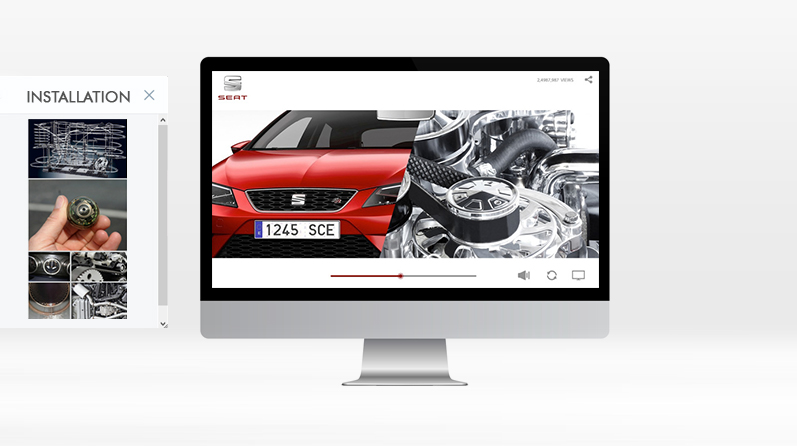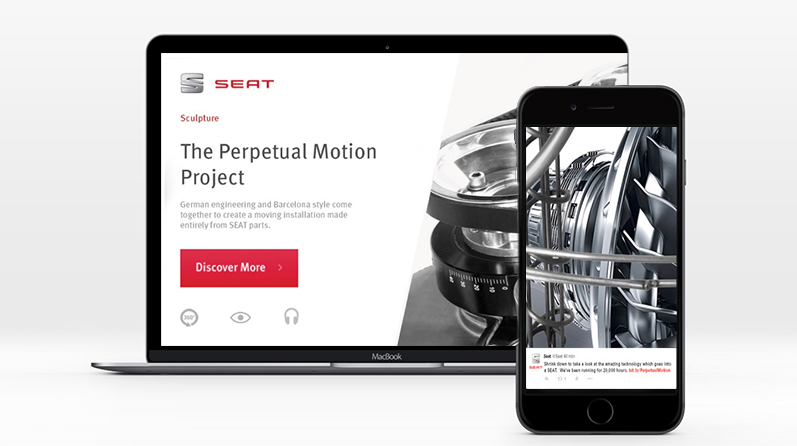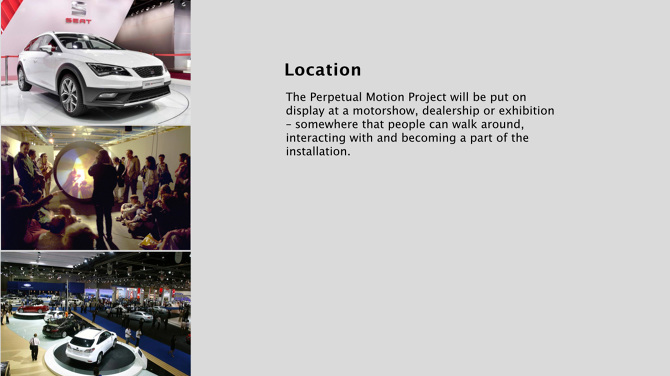 Idea: Round the World Road Trip

Join us in a motoring first as a SEAT is subjected to an impossibly arduous test drive, without leaving the factory floor. A circumnavigation of the world, recreated by digital technology. The SEAT is placed on test rollers in a tightly – controlled indoor environment – to enable us to create an interactive, multi-media virtual road trip around the globe. As it travels, we track its progress on Google Earth and recreate the live condition it will face as it passes through some of the world's most largest potholes, into the path of 125,000kg squashed tomatoes at the Tomatina festival of Spain. To visually bring the journey to life we'll us projecting mapping to play live images from each location into the factory space – from Instagram, Twitter, Google Street View. Viewers will be able to help control the journey – choosing which route, and thus which conditions, they want to see our SEAT face.