PureCount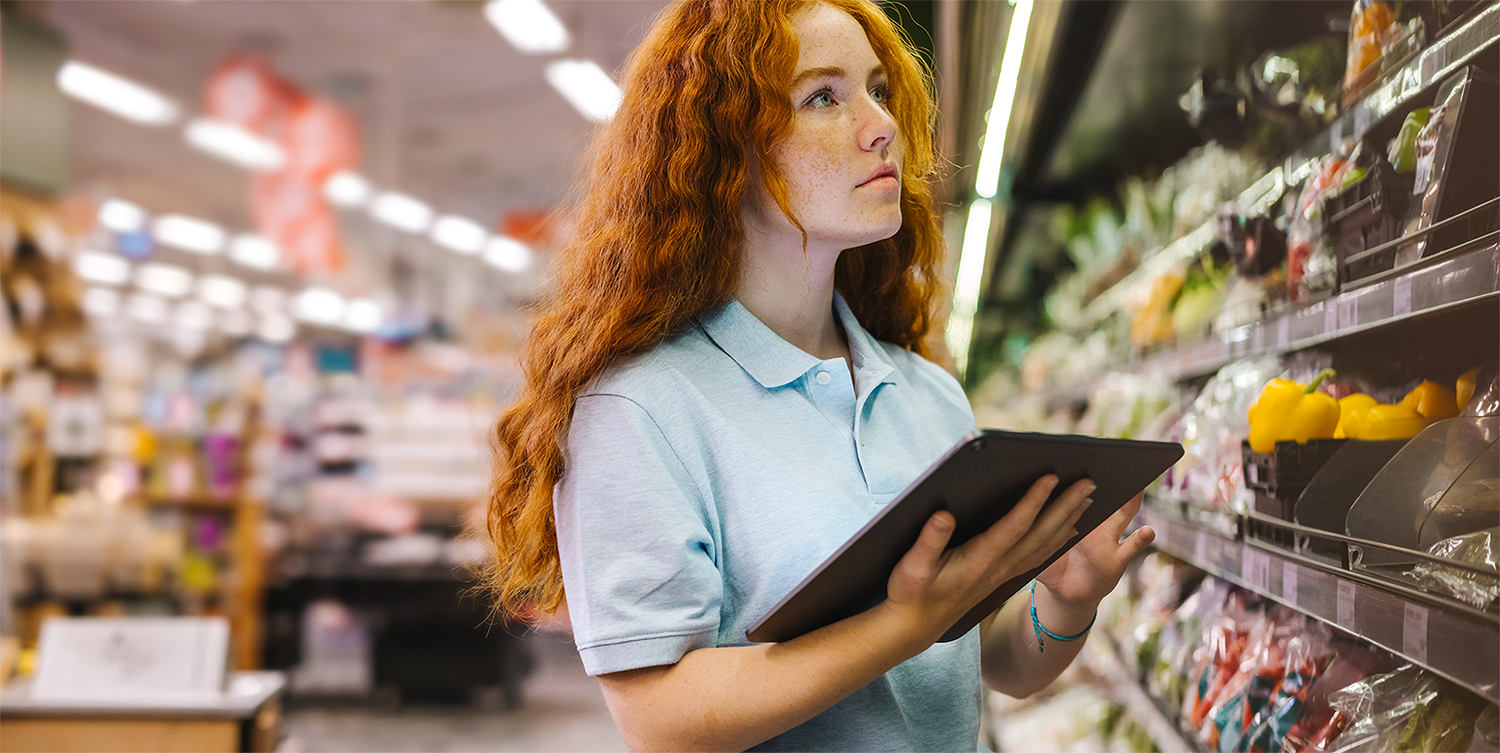 ROLE
---
Brand Design, UI Design, Website Design, Graphic Design
PureCount Inc. is an inventory company. They are experts in inventory service and have perfected a process to count your inventory or parts in a fraction of the time with verifiable accuracy. PureCount differentiates itself from his competitors by providing a software application that's readily available to their clients' employees on whatever hardware they use (tablet, iPad, phone).  
Its brand and digital presence were stuck in the past. It needed a new brand and website overhaul that reflected the evolution of PureCount, while demonstrating to audiences that there is a better and newer solution to inventory management.
Services
Brand Strategy                                            Brand Messaging
Logo + Visual Identity                               Website Design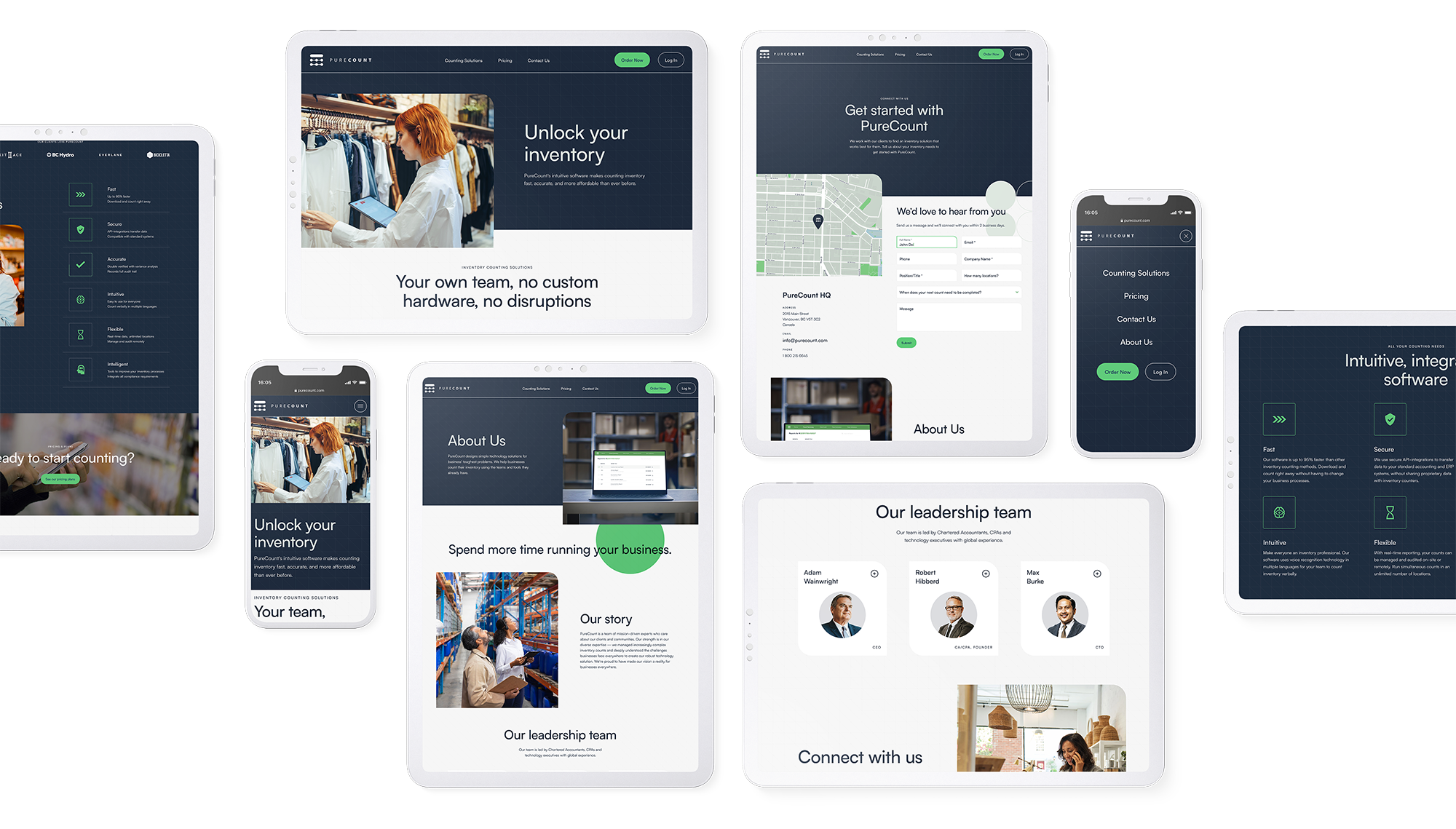 Defining Project Success

We started with research. Through competitive analysis, stakeholder interviews, and brand workshops, we learned a few key takeaways:
Bring personality to voice

.

Build on PureCount's level-headed authority and add personality that communicates PureCount's driven, modern mass appeal. By refreshing their brand voice with simple language and personal expressions, PureCount will stand out from competitors and appeal to as many customers as possible.

Highlight new technology

.

PureCount's site reflects current industry services. By focusing on how PureCount will change the way inventory is counted, visitors will understand the benefits of their innovative technology and how it works. Introduce customers to the technology and educate them in a way that is easy to understand and familiar.

An outdated website hindered PureCount's ability to stand out

from competitors.

Purecount needed a website with more modern, expressive personality to communicate that it's an innovative company and promoted its intuitive software.
These insights guided our approach to the new brand and visual identity. The site design that followed had to be clear, modern, and easily navigated by a range of audiences.

Logo Logic
PureCount needed a fresher brand and visual identity to reflected their innovative solution to inventory. The new PureCount logo embodies accuracy, simplicity, and distinction. Its symbol takes its inspiration from the abacus, blockchain technology/ data and the calculator. The wordmark is designed as solid letterforms.The Taglines was choose to embodies a set of values of the company. PureCount is an easy approach to inventory counting to use and available on any device. No hired labour and no custom hardware. The green chosen as the brand's new colour offers a vibrant, dynamic sense of freshness that invigorates the overall look and feel.
Intentional design decisions, like a darker theme for the website, subtle pops of green color to differentiate content types, and logo mark's shapes with background patterns, help make PureCount's new site stand out from the competition, create a dynamic look, while making it easy for users to navigate the site. 
Consistency Across Every Channels
As PureCount's brand system was designed, I established with the creative team a brand guidelines and standards that communicate how to best represent the brand across channels. The new guidelines help PureCount express their purpose and their personality. It also provides direction for the visual and verbal standards that we refined to define their new brand identity.