ASH campaign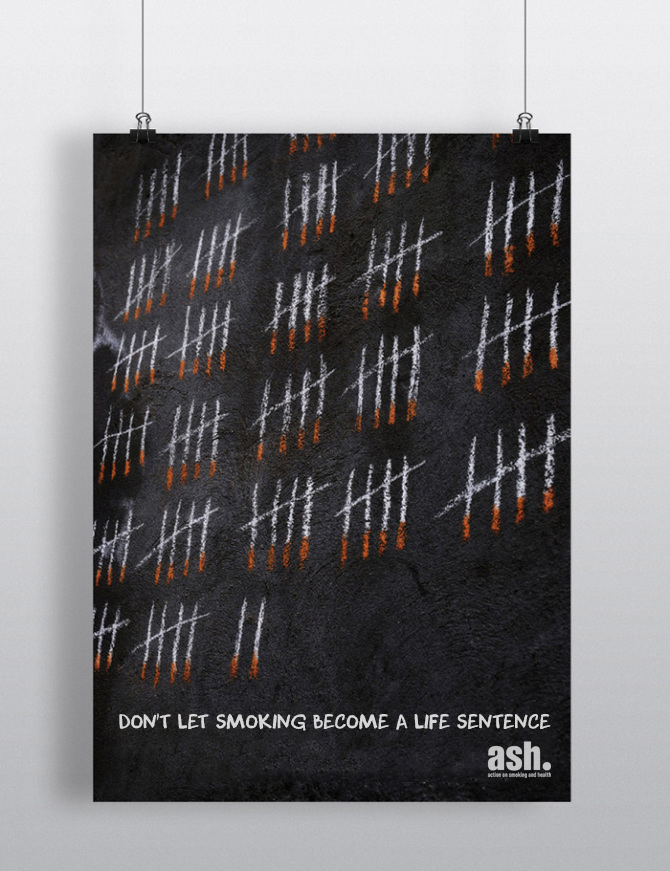 Idea:
Sensitive advertising on the misdeeds of tobacco and more particularly on the problems of nicotine addiction.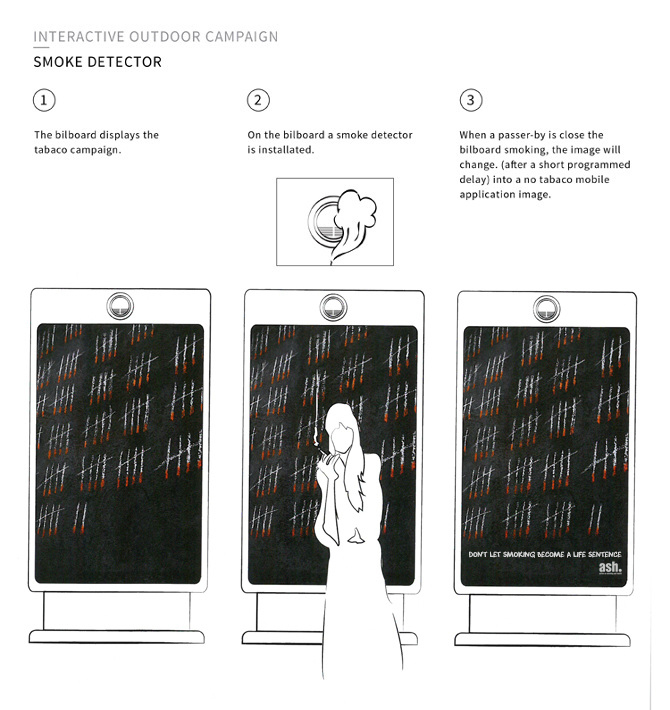 Interactive Billboard Campaign:
This interactive campaigns will allow consumers to get involved and invested in the overall message. The billboard will remind smokers that their habit affects other people too, including their kids.
A smoke detector will be installed in the billboard. If a cigarette is lit close to it, the image will zoom out and reveal that the chalk drawing was make by your scared child.